This year's Black Friday sales are coming up soon, so why not get something for yourself or your favorite crypto user in your life? Here are three useful Black Friday deals in 2022 regarding crypto and tech compiled by BeInCrypto. 
It's Black Friday again, and exceptional deals and discounts are cropping up. Shoppers from across the globe are perusing online and in-person stores to search for the best deals. 
Every fourth Friday in November, people celebrate Black Friday by making purchases at significant discounts. But there's been some slight changes since the advent of cryptocurrencies.
This tradition was born in 1966 in the U.S. and has become the unofficial start of the Christmas sales season. A similar initiative began with Bitcoin in 2012 when one crypto enthusiast organized the first Bitcoin Black Friday. 
Black Friday for Bitcoin was aimed to promote cryptocurrency spending in the community. Initially, it was only BTC Black Friday, but now even most altcoin holders can take part in Black Friday crypto offers.
Usually, trading platforms and marketplaces have a special section of goods discounted and sold only in cryptocurrency. But does that mean one should buy stuff because it's discounted? Probably not!
BeInCrypto has highlighted three key Black Friday deals in crypto for 2022, dedicated but not restricted to crypto enthusiasts. 
Black Friday back again
For many cryptocurrency users, following the markets is essential. This becomes especially true for traders. It offers the ability to use various tools and follow crypto and traditional financial markets. 
For a limited time, TradingView is offering up to 60% discounts on its yearly Pro, Pro+, and Premium plans.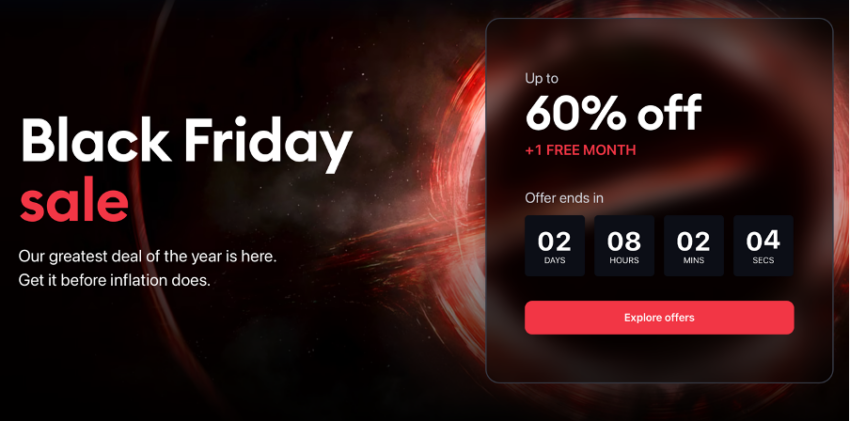 The benefits of signing up or upgrading to a pro account include access to exclusive tools, having multiple charts displayed simultaneously, additional data from an even wider variety of markets, and more. You can even pay for your subscription in crypto!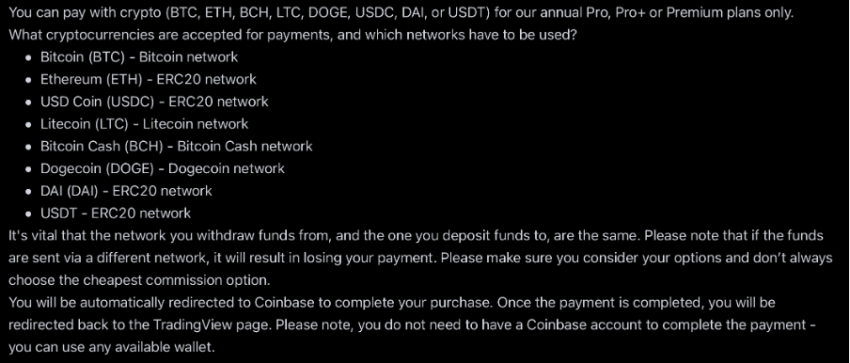 Cold storage and tax tools are more important now than ever
Moving on from a trading perspective to actual practical storage for crypto. Ledger provides cold storage wallets that allow users to keep their precious cryptos stored offline. 
Hardware wallets make self-custody simple and safe, allowing users to experience total financial independence confidently. Ledger is now offering up to $30 of free Bitcoin on the purchase of Ledger Nano X while Nano S buyers get $20 of BTC.
Another exclusive deal that can benefit both new and experienced crypto enthusiasts is Accointing. This is a popular crypto tax tool that allows users to track their crypto portfolios and file taxes.
Following the Black Friday trend, the tax firm is offering significant deals of 40% on all tax packages.
Meanwhile, check out Bitcoin Black Friday for an exhaustive list of everything available. While this year's Black Friday stands to be one of the most significant and robust, there's no reason crypto users should be left out of the fun.
Unprecedented traffic 
This Black Friday appears to be on track to break records. Per Google Trends, searches for 'Black Friday' have already started seeing significant traffic, as shown in the plot below: 
Black Friday has become a popular extravaganza garnering up to $271 billion in sales worldwide, according to Future Market Insights data. 
The United States accounts for the largest revenue share of the global black Friday sales. However, India is predicted to witness the highest growth in Black Friday sales this year. 
With that said, cybercrimes, scams, and other illicit activities are also bubbling to the surface
Take caution against scams 
MyChargeBack, the international provider of complex transaction dispute resolution services, told BeInCrypto about some of these schemes. One of the most prominent rackets in the crypto scene as of late is fake cryptocurrency recovery firms. 
Michael B. Cohen, Vice President of Global Operations at MyChargeBack, told BeInCrypto: 
"Any website that claims to provide a 100% guarantee that it will recover cryptocurrency is deceiving the public. With few exceptions, no one can recover crypto alone because recovery almost always requires the involvement of the police and often the courts. A claim of 100% success is a red flag for a fund recovery scam."
Meanwhile, the executive stressed verifying the company's provenance before contacting it:
"A firm whose website URL was registered only a week ago cannot seriously claim to have recovered millions of dollars for thousands of clients over the past year. But that's exactly what these scam websites pop up overnight say."
Another friendly tip from BeInCrypto: use a historical price tracker like camelcamelcamel to determine if the sale is actually a discount or if the price was just temporarily cranked up for the appearance of a discount on platforms such as Amazon. 
Stay safe and happy shopping!!!
Disclaimer
All the information contained on our website is published in good faith and for general information purposes only. Any action the reader takes upon the information found on our website is strictly at their own risk.