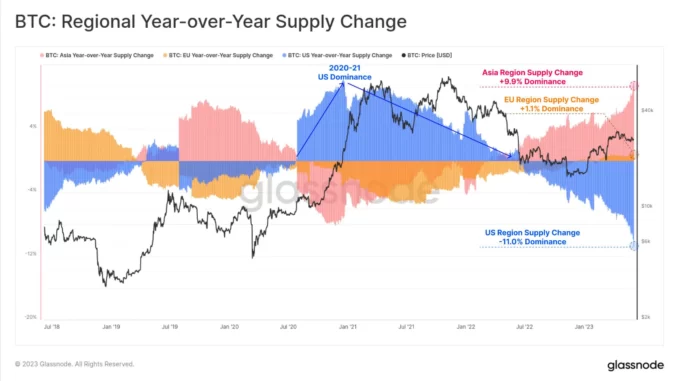 On-chain data has revealed the extent to which Asia has surpassed the United States in terms of active capital in Bitcoin and crypto markets.
On June 5, on-chain analytics provider Glassnode revealed the divergence between U.S. and Asian Bitcoin supplies held or traded has widened.
It noted that American entities now hold 11% less Bitcoin than in June 2022. Moreover, supply held by Asian entities has increased by almost 10% in the same period.
Bitcoin Movements and Stablecoin Shifts
The divergence has widened as America becomes increasingly hostile towards crypto while Asia is opening up. "This is a distinct reversal from the 2020-21 bull cycle," noted Glassnode.
U.S. dominance started down trending in 2021 and flipped negative in mid-2022. This coincided with the collapse of the Terra/Luna ecosystem and a ramping up of regulatory pressure. Since then, the government and federal regulators have been on a mission to quash the industry with enforcement action.
Glassnode also observed major shifts in stablecoin supplies. The aggregate stablecoin supply from the top five issuers has declined by 7.5% or $10 billion since the beginning of the year.
Do you want to read more about stablecoins and their impact on the crypto industry? Check out our guide here!
A large portion of this decline is due to Circle's USDC, which U.S. institutions once favored. The USDC supply has shrunk by $15.7 billion in 2023, which equates to 35%. Circle was also hit hard due to its exposure to the now-defunct Silicon Valley Bank.
Meanwhile, the global Tether supply has increased by $17 billion in 2023, adding 25% to reach a record circulation level of $83 billion, according to CoinGecko data.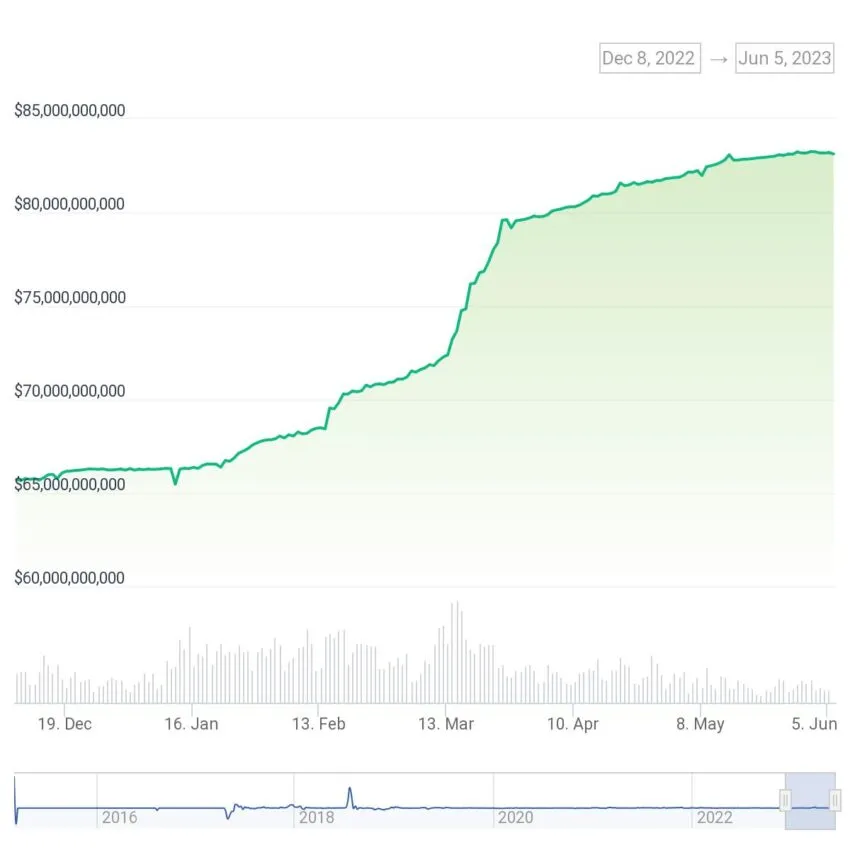 Glassnode concluded:
"Given stablecoins are non-interest-bearing, and regulatory pressure in US is building, it suggests US capital is now less active in digital assets."
U.S. Exchange Exodus
This isn't anything new—Bitcoin has been leaving American exchanges over the past couple of years. On June 5, Glassnode reported on the amount of Bitcoins held on the top three exchanges.
There has been large growth for Binance, increasing its BTC holdings by 421,000 BTC over the past three years. Conversely, Coinbase, on the other hand, has seen its BTC balance decline by 558,000 BTC in the same period.
This is another indicator that crypto assets are leaving the United States. However, Binance has recently seen a decline in volumes and liquidity as regulatory pressure intensifies and market volatility drops.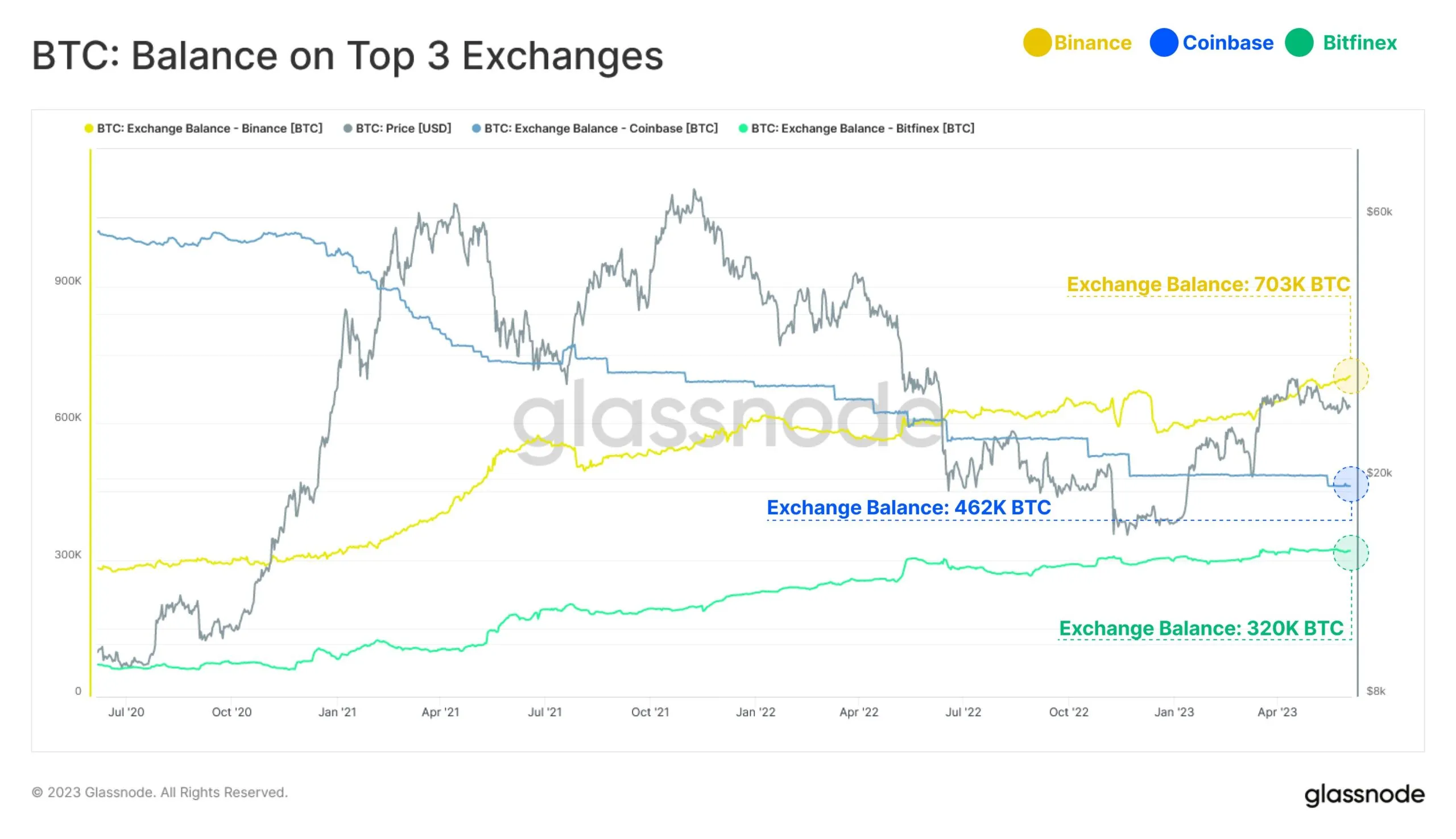 U.S. regulators have been cracking down hard on exchanges and crypto liquidity providers forcing many to close, suspend services, or move overseas.
Disclaimer
All the information contained on our website is published in good faith and for general information purposes only. Any action the reader takes upon the information found on our website is strictly at their own risk.