Pepe coin ($PEPE) is back in the news this week after the token's price soared 29% on Tuesday.
$PEPE has seen a massive uptick in investor interest, spurred on by the broader resurgence of the crypto market.
However, it's not just $PEPE catching the eye – several other new coins, such as Wall Street Memes, are also being primed for substantial growth this week. 
Crypto Market Rebound Spurs $PEPE Price Resurgence
Pepe is trading at $0.00000111 at the time of writing – up significantly from Monday's low.
Per data from CoinMarketCap, the total $PEPE trading volume has rocketed 47% in the past 24 hours as investors begin to pay attention to the token once more.
CoinGecko sentiment analysis also reports that more than 66% of people are "feeling good" about $PEPE today, highlighting the changing market sentiment towards the token.
This changing sentiment is being spurred on by external factors rather than anything specific to Pepe coin or its tokenomics.
The cryptocurrency market as a whole has been experiencing a robust resurgence following a sharp drop earlier in the week, which was caused by some bombshell news events.
These news events concerned the SEC's lawsuits against both Binance and Coinbase – which could have far-reaching ramifications for the market.
Naturally, substantial news events like this tend to cause uncertainty among the investor community – evidenced by the Crypto Fear & Greed Index straying into "Fear" territory earlier in the week.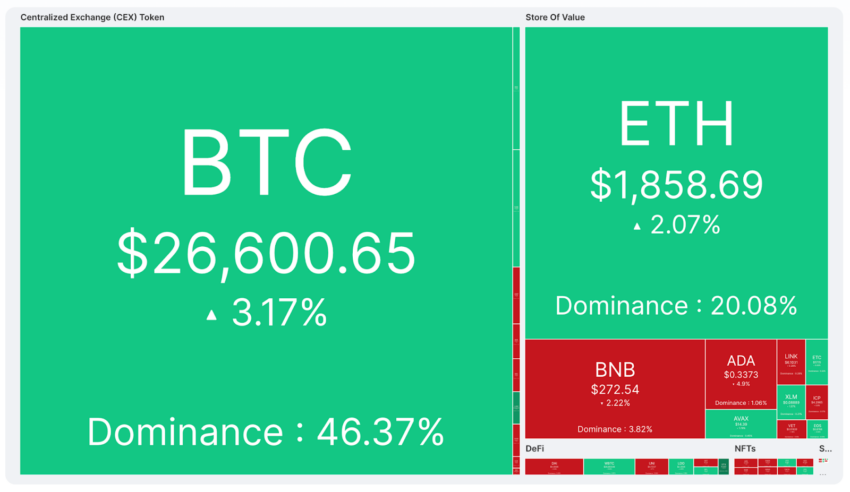 Fortunately, the overwhelmingly negative sentiment from investors was short-lived and the index has returned to "Neutral."
As evidenced by $PEPE's uptick in price, this sentiment change has been great for the meme coin space since these crypto-assets rely heavily on speculative investment from retail traders.
However, attention is now being paid to whether $PEPE can sustain this positive momentum – or whether it was just a flash in the pan.
Either way, it's undoubtedly an exciting time to be a $PEPE holder as the token continues to ride the bullish wave of the market's rebound.
Wall Street Memes Hits $4.8 Million Due to Colossal Investor Interest – Could it be the Next Pepe?
With the crypto market bouncing back, several other projects are coming to the fore and attracting investor attention.
One of the most talked-about in this regard is Wall Street Memes ($WSM) – a trailblazing meme coin from the creators of the super-popular Wall St Bulls NFT collection.
The Wall Street Memes presale only kicked off on May 26, yet has already raised a staggering $4.8 million from early investors.
Investors have been snapping up $WSM tokens through the 30-stage presale since they're currently being offered at a low price relative to the final stage price.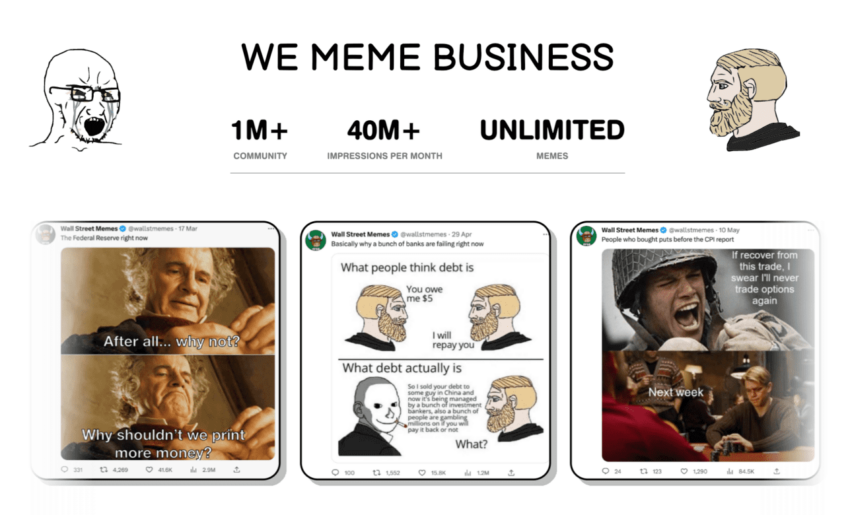 Many in the investment community believe this is a golden opportunity since Wall Street Memes already has enormous appeal within the meme subculture on social media platforms like Twitter and Reddit.
Over 524,000 people follow Wall Street Memes' Instagram page, while its Twitter page boasts an audience of 226,000 "degens."
The official Wall Street Memes Telegram channel has also grown exponentially since the presale commenced, with investors piling in to learn more about the development team's plans for the project.
With the project continuing to generate investment and high-profile YouTubers like Michael Wrubel releasing videos on its potential, $WSM is rapidly becoming a hot topic in the crypto community.
Visit Wall Street Memes Presale
Presale Project yPredict Prompts Investor Frenzy After Raising $2.1 Million
Another project that has been turning heads in the crypto market is the Polygon-based analytics platform, yPredict ($YPRED).
yPredict is in a successful presale phase that has seen the project raise a remarkable $2.1 million – and counting.
The hype around yPredict is being generated due to the platform's focus on predictive analytics and innovative use of artificial intelligence (AI) technology.
By leveraging this technology and employing machine learning (ML) algorithms, yPredict aims to give crypto traders a competitive edge in the market – helping them make better investment decisions.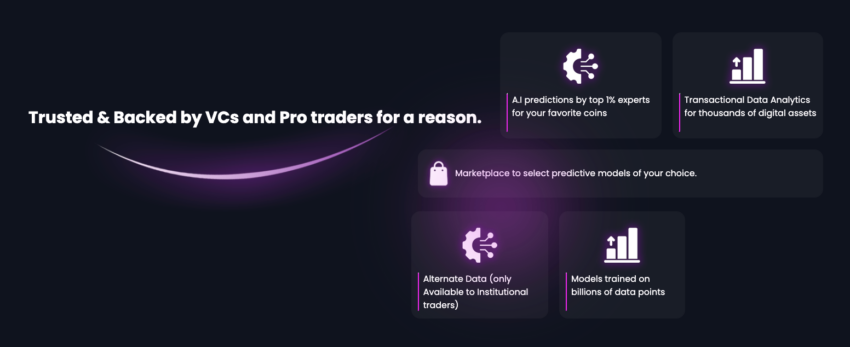 The platform is powered by the $YPRED token, which can be staked to earn tokenized rewards. $YPRED is also required to subscribe to advanced price prediction models developed by the top 1% of AI specialists.
Per yPredict's whitepaper, the platform will also boast real-time sentiment analysis, AI-derived trading signals, and even a patent-pending pattern recognition algorithm.
Given these features, it's no surprise that yPredict has caught the attention of investors, leading to over 30,000 people joining the project's Telegram community.
Early-bird investors can buy $YPRED tokens through the presale for $0.09 – a significant discount to the planned CEX listing price of $0.12.
Launchpad XYZ Aims to Be a Trailblazer in the Transition to Web3
Lastly, Web3-focused project Launchpad XYZ ($LPX) is also receiving tremendous attention from investors – and is inching ever closer to the $1 million milestone in its ongoing presale.
Launchpad XYZ aims to provide a comprehensive overview of the latest Web3 experiences and technologies, including cryptocurrencies, NFTs, play-to-earn (P2E) games, metaverse experiences, and more.
As outlined in the project's whitepaper, Launchpad XYZ will curate all the assets with the highest potential and make them accessible through one central hub – removing the need for digital asset investors to use multiple service providers.

Not only that, but Launchpad XYZ will also boast a comprehensive library of educational materials. This library will include newsletters and in-depth analyses of various technologies to help investors make more informed decisions.
At the heart of the Launchpad ecosystem is the $LPX token, granting holders who stake a minimum of 10,000 tokens significant fee discounts, early access to NFT whitelists, and other valuable perks.
With a plan to launch $LPX on major exchanges in the coming months, Launchpad XYZ's developers have set the stage for success.
At present, investors can buy $LPX tokens through the presale for $0.0445 – 26% lower than the planned listing price.
Disclaimer
This article is sponsored content and does not represent the views or opinions of BeInCrypto. While we adhere to the Trust Project guidelines for unbiased and transparent reporting, this content is created by a third party and is intended for promotional purposes. Readers are advised to verify information independently and consult with a professional before making decisions based on this sponsored content.