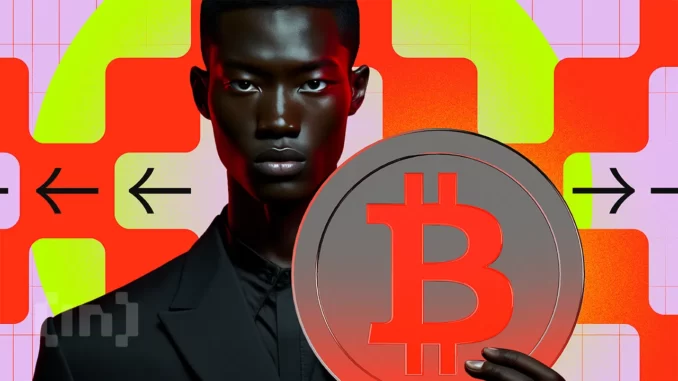 Interest in Bitcoin is on a long-term decline, according to data compiled by Google Trends. That's despite the recent innovation in BRC-20 tokens and recovering prices in 2023.
Interest in Bitcoin, as judged by Google Search frequency, is at the lowest point in two years. The global search volume for the world's oldest cryptocurrency has reached its lowest level since 2020. Although there were brief moments of rising interest during negative events in 2022, such as ecosystem collapses and bankruptcies, the overall trend has been a decline in interest throughout 2023. This decline persists even as cryptocurrency prices show signs of recovery.
A Global Downturn
Contrary to popular belief, the decline in cryptocurrency interest is not limited to the United States. Although the regulatory environment in the US has contributed to the recent decrease, this downward trend began before the 2022 bear market. 
According to research by CoinJournal, crypto hubs like Singapore are also witnessing a long-term downward trend in interest in Bitcoin. 
However, according to data from Glassnode, the long-term trend for active Bitcoin addresses tells a more complex story. Active Bitcoin addresses are unique addresses used in Bitcoin transactions. They are generally a good indication of the level of engagement.
Bitcoin Active Addresses Tell a Different Story
From approximately March 2020 to May 2021, the general trend was a steady increase in active addresses. However, since the summer of 2021, the number of active addresses has either remained stable or declined.
Currently, Bitcoin dominance is also at its highest since April 2021 as traders flee from plummeting altcoins following the SEC's recent action.
In a statement provided to BeInCrypto, Max Copeland, director of CoinJournal, described an exodus from the sector. Copeland said:
 "Anyone remotely in tune to the crypto markets will be able to tell you that interest is not as high as it was. Nonetheless, to see the extent to which Google search volume has fallen off is jarring. Even with prices rising in 2023, many who have lost interest in crypto are not returning. Not only this, but volume continues to fall, as crypto companies and other industry stakeholders fight a number of headwinds."
Nihar Neelakanti, the CEO and co-founder of Ecosapiens, offered a bit of perspective on the trends. During bear markets, such a dearth of interest is not unusual, he said.
"Back in 2019, we experienced a similarly low level of interest, and this is to be expected when price action trends sideways. There's also the broader regulatory uncertainty surrounding the digital asset space in the United States that is probably putting retail investors off for the time being," he added.
"Despite this malaise, however, we'll likely go through another cycle of interest once the Bitcoin halving kicks in next year," Neelakanti continued.
In Neelakanti's view, the having typically acts as a catalyst driving prices upward. That will bring back interest on a wide scale, he predicted.
"Indeed, that's when your cousin and grandmother start calling you about this or that coin. And that's when Google search trends tend to surge. So it's mostly a matter of timing in terms of where we are in the four-year cycle," he added.
Disclaimer
In adherence to the Trust Project guidelines, BeInCrypto is committed to unbiased, transparent reporting. This news article aims to provide accurate, timely information. However, readers are advised to verify facts independently and consult with a professional before making any decisions based on this content.