The Bitcoin price has rallied fast in the past few days as a result of the BlackRock news. The big question is whether the bulls can continue to push the price upwards, or whether they are slowly running out of steam. With this in mind, there is currently a striking similarity in the 1-day chart of BTC to the rally in mid-March 2023.
Back then, the BTC price experienced a setback of over 22% after reaching a one-year high at $25,200. News from the macro and crypto environment were extremely bearish after USDC lost its peg to the US dollar and a renewed banking crisis loomed. However, as a result of rumors of a Silicon Valley Bank (SVB) bailout, BTC kicked off a 46% surge. Remarkably, this occurred in a double-pump with a one-day breather.
Fast-forward to today, Bitcoin may be in that position again. As the Bitcoin price dipped below $25,000 on June 14, the news were ultra bearish (Tether FUD, SEC lawsuits, and more). Once again, however, BTC was saved by bullish news: BlackRock's filing for a Bitcoin spot ETF.
Since the news, BTC has risen by over 20%. Yesterday, the price took a breather. The million-dollar question: Will the second part of the pump come today, as in March, or has Bitcoin already experienced the double pump (see yellow circles). In this case, June 18 could have been the equivalent to the one-day breather of the March rally.
Data Supports Bitcoin Bulls, But Caution Is Warranted
According to the analysts at Greeks.live, BTC options may become important today. A total of 31,000 BTC options expire today with a put-call ratio of 0.73, a maximum pain point of $27,000 and a notional value of $930 million. Stimulated by the rise of BTC, the value of BTC options positions increased by almost 50% this week.
"The current BTC and ETH each major term IV inversion is obvious, now cross-currency IV arbitrage is very cost-effective, BTC IV long-term higher than the ETH is not sustainable," the analysts note.
Meanwhile, the on-chain experts from Glassnode stated yesterday that after the recent rally in the Bitcoin price, market participants took a non-trivial profit of $537 million, the second-largest profit-taking in the past year.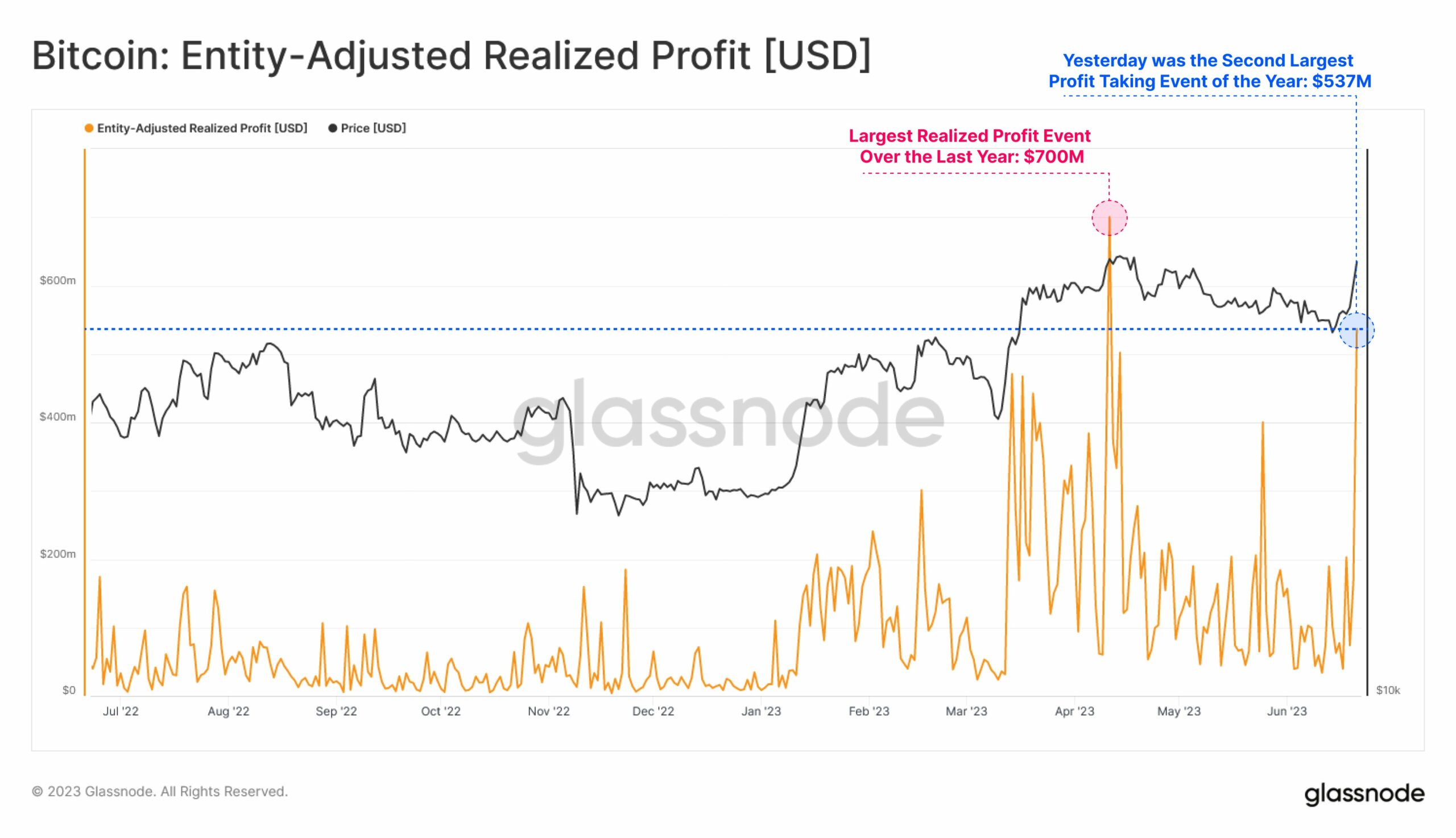 However, other on-chain data presented by analyst Axel Adler Jr shows that there is still potential for a second leg up. As Adler writes, periods of low volatility (blue peaks) have historically been followed by rapid price movements (pink). These rallies have been bigger than the one BTC experienced over the last few days. Adler remarked:
Over the last year, such fluctuations have reached up to 30-40%. We are currently experiencing another pink spike!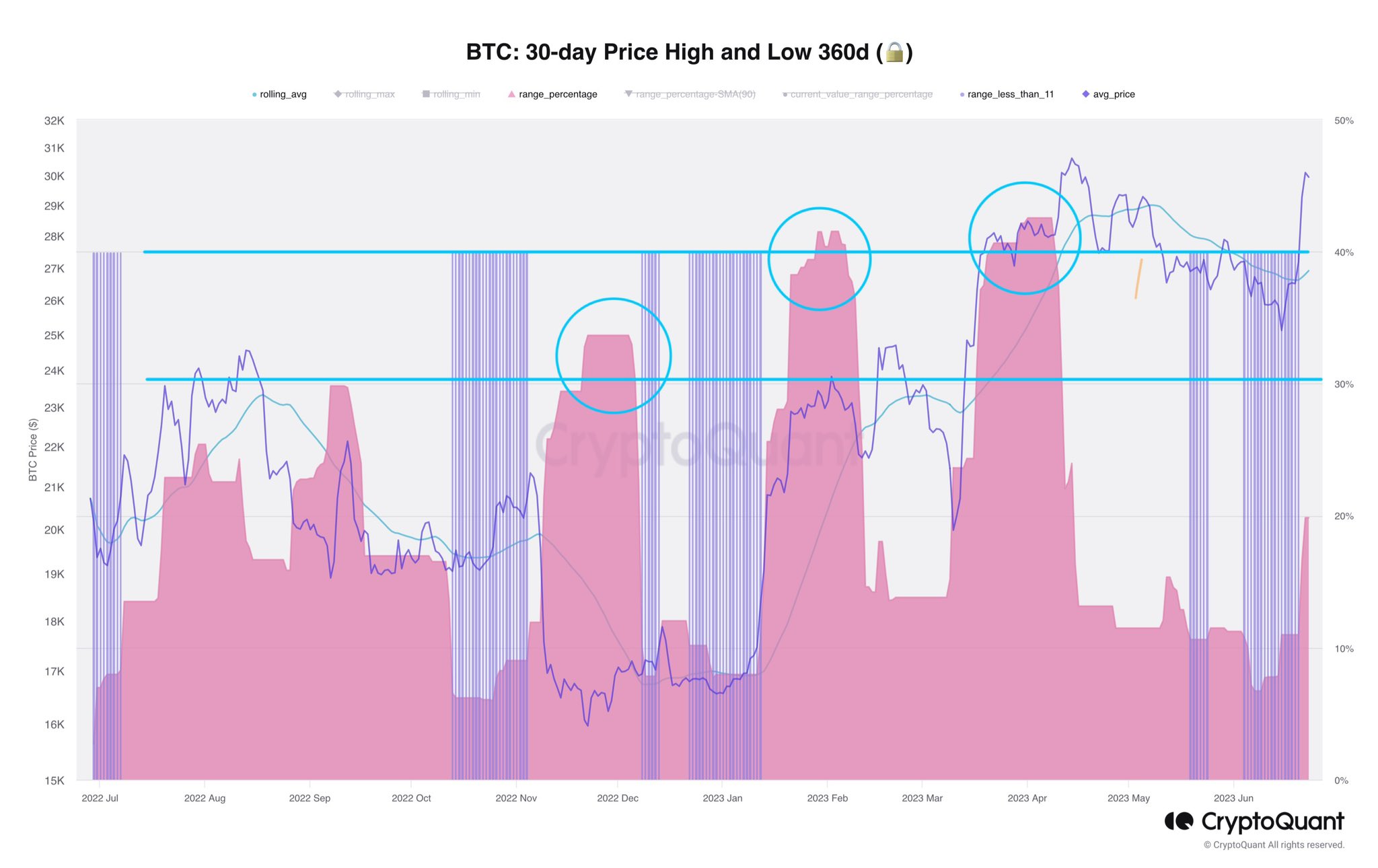 [UPDATE: 10:40 am EST]: The BTC options expiry is out of the way and had no major impact on price.
Featured image from iStock, chart from TradingView.com