It's been a crazy few days in the cryptocurrency market, with newcomer Worldcoin ($WLD) making headlines worldwide.
After experiencing a sharp selloff following its listing on Monday, $WLD has now rebounded by 16% in the last 24 hours – and early bulls believe the coin could continue to grow at the same pace in the days ahead.
However, $WLD isn't the only coin benefiting from bullish momentum, with presale cryptos BTC20 and yPredict also on the up.
Worldcoin Stages Strong Rebound After Launch Day Selloff
According to data from CoinMarketCap, the current Worldcoin price is $2.38, with over $340 million in trading volume occurring in the past 24 hours.
This positions Worldcoin as the 114th largest cryptocurrency worldwide, boasting an impressive market cap of $261 million.
Data from Etherscan.io reveals that nearly 3,000 unique wallet addresses now hold $WLD – a remarkable statistic considering the token was only launched two days ago.
Yet, Worldcoin's impressive performance is best illustrated through its resilient price movements, bouncing back notably after Monday's steep selloff.
This swift recovery underlines the investment community's massive demand for $WLD.
Adding to the growing buzz around $WLD is that an array of prominent crypto exchanges have decided to list the token.
Binance, Huobi, OKX, and BitMart all allow investors to trade the WLD/USDT pair, providing an easy way to gain exposure to the token's price movements.
$WLD Hype Driven By Decentralized Solutions and OpenAI Link
But what is Worldcoin, and why is it attracting so much attention?
Worldcoin is a brand-new cryptocurrency project with an ambitious vision of boosting economic participation via privacy-centric, decentralized solutions.
The project's flagship feature is its "orb" technology, designed to help Worldcoin provide financial services to the world's unbanked population.
Essentially, this open-source technology acts as a "digital passport" for Worldcoin users, verifying their identity through retinal scans.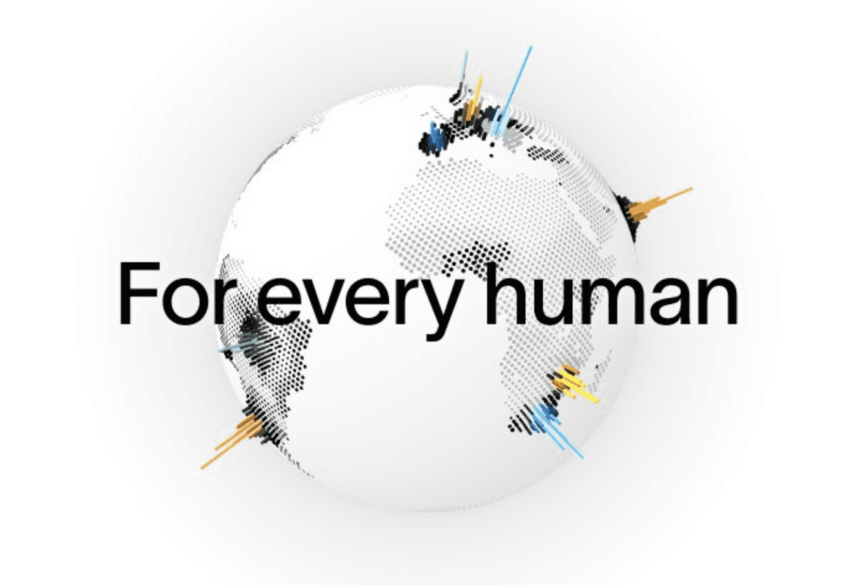 As a side effect, Worldcoin's team states that this will also be used to differentiate humans from artificial intelligence (AI) – thereby helping to prevent fraud.
However, one of the most significant factors playing into Worldcoin's buzz is that it was co-founded by Sam Altman, who serves as the CEO of OpenAI.
OpenAI is the company that created ChatGPT and ushered in a new era of AI capabilities.
Unsurprisingly, this has driven interest in $WLD, particularly among tech-savvy investors looking for the next big thing in the crypto market.
Which Coins Are Rising Alongside Worldcoin?
Besides Worldcoin, the crypto market has been set abuzz by the rise of projects like BTC20 and yPredict.
Both projects have generated massive interest in their presales due to their innovative use cases and the promise of solid investor returns.
BTC20 Presale Creates Huge Hype with Innovative Stake-to-Earn Mechanism
First up is BTC20 ($BTC20), which has emerged as one of the most talked-about presale cryptos in recent weeks.
This new token aims to mirror the success of the original Bitcoin while also improving on it by adding unique use cases, like a stake-to-earn setup.
With BTC20's stake-to-earn model, token holders can stake their assets to earn consistent rewards.
Interestingly, these rewards are proportional – so the more $BTC20 that is staked, the higher the payout.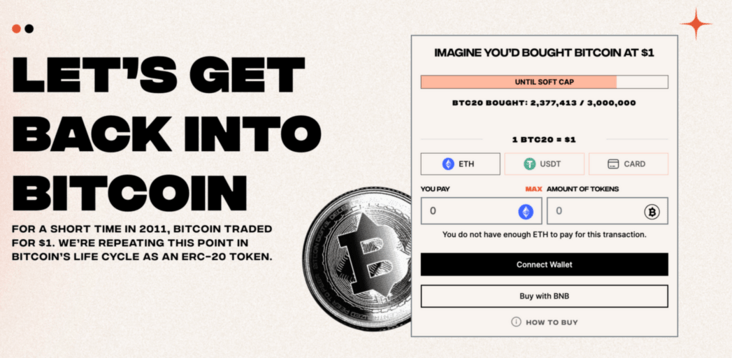 Per BTC20's whitepaper, the total token supply will be capped at 21 million, with a minimum of 14.94 million tokens locked in a staking contract to distribute these rewards.
Rewards will be released per the original Bitcoin block schedule over an estimated 120 years.
Alongside this mechanism, BTC20's team has created further buzz by setting the token's presale price at the symbolic $1 – a nod to Bitcoin's early days.
Up to 6.05 million $BTC20 is being made available to presale investors at this low price point, which could set the stage for enormous gains once the token makes its open market debut.
With BTC20's presale having now raised over $2.3 million in just two weeks, it's fair to say that interest in the token is sky-high – indicating that the project could be set for big things.
yPredict Reshaping Crypto Analytics & SEO with AI-Powered Features
Another crypto attracting colossal attention is yPredict ($YPRED), a brand-new analytics and SEO ecosystem amid its presale phase.
Currently in stage 7 of 8, yPredict's presale has successfully raised over $3.1 million.
Additionally, a reported 20,000+ people are on yPredict's waitlist ahead of the ecosystem's official launch – a testament to the platform's immense potential.
yPredict's overarching goal is to provide users with comprehensive tools and insights to make data-driven decisions in the crypto and SEO spaces.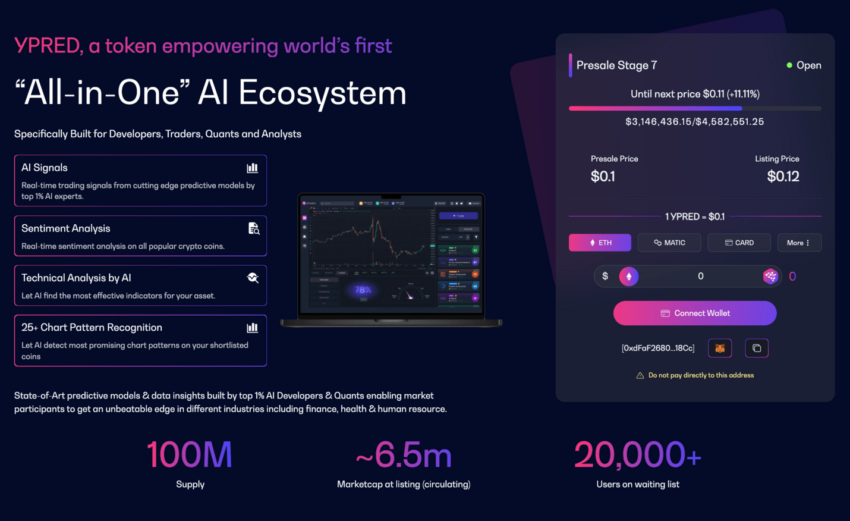 Per yPredict's whitepaper, users can "subscribe" to cutting-edge price prediction models using $YPRED – the platform's native ERC-20 token.
These models will be offered by industry-leading AI experts and are usually reserved for high-net-worth or institutional investors.
Alongside the crypto-based features, yPredict will also provide an AI-powered backlink estimator designed to be used by businesses of all sizes.
The project's presale offers $YPRED tokens for $0.10, a 20% discount on the proposed CEX listing price.
Disclaimer
This article is sponsored content and does not represent the views or opinions of BeInCrypto. While we adhere to the Trust Project guidelines for unbiased and transparent reporting, this content is created by a third party and is intended for promotional purposes. Readers are advised to verify information independently and consult with a professional before making decisions based on this sponsored content.