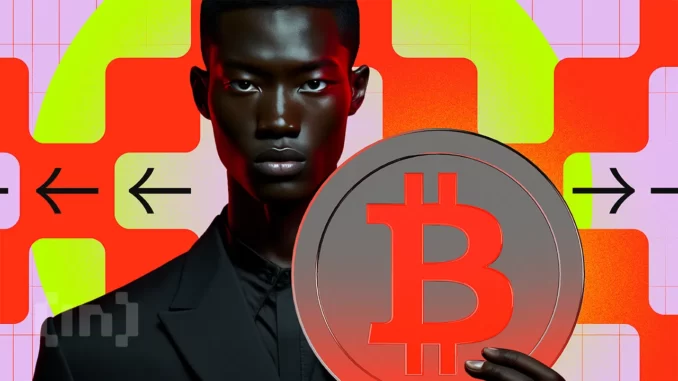 On Thursday, three critical bearish incidents sent Bitcoin (BTC) price to $25,200. On-chain data explores why Bitcoin price tumbled and likely price action to anticipate in the coming weeks. 
On Thursday, Bitcoin dropped briefly tumbled below $25,200, its lowest since early June. A bearish $373 million trade by Elon Musk's SpaceX had set the initial downtrend in motion. However, two other seemingly unrelated material events have since unfolded. 
Why Did Bitcoin (BTC) Price Crash to $25,000
Three factors have been identified as the major catalysts behind the BTC price crash on August 17. 
Chiefly, a Wall Street Journal news report revealed that Elon Musk's SpaceX wrote down the value of Bitcoin (BTC) it owned by $373 million before selling it all off. Within hours of the report, the BTC price wobbled below the $27,500 support territory. 
Furthermore, shockwaves from the news of Chinese real-estate giant Evergrande's bankruptcy filing also could have contributed to Bitcoin's sharp retracement. 
These two major bearish events combined to trigger the third —massive liquidations across the crypto markets. 
According to a blockchain analytics platform, Coinglass, more than $834 million crypto Long positions were liquidated within 24 hours. The chart below shows that Bitcoin traders took 40% of the heat, with more than $499 million worth of Long BTC positions nuked. 
In the context of crypto margin trading, a Liquidation event is triggered when the asset's price drops significantly, and resulting losses exceed the value of collateral or "margin" put up by the trader. 
The chart above means investors who took Long/Positive positions on BTC have assumed more than $499 million in losses within the last 24 hours. 
When traders' positions are liquidated due to margin calls, they are often forced to sell their assets quickly. This influx of sell orders can lead to an oversupply of Bitcoin, potentially causing prices to drop further in the coming days. 
American Institutional Investors Buying the Dip Could Offer a Lifeline
While crypto traders grappled with their losses in the futures markets, a vital on-chain data point shows US institutional investors taking advantage of the price dip. 
CryptoQuant's Coinbase Premium Index shows the percentage difference between BTC prices on Coinbase Pro and Binance spot markets. 
While Binance dominates the retail spot market, Coinbase Pro is largely dominated by US-based institutional and high-net-worth traders. Hence, positive values of the Premium Index values indicate a decline in buying US investors' buying pressure on Coinbase.
The chart above shows the Coinbase Premium Index has broken into positive values for the first time in August. This presumably means US investors have taken advantage of the dip to acquire more BTC. 
This uptrend in Coinbase Premium Index could increase retail investors' confidence in the coming weeks.  
In conclusion, the sell-off by Elon Musk's SpaceX, shockwaves from Evergrande's bankruptcy filing, and the $499 million Bitcoin liquidations are some of the vital reasons Bitcoin price tumbled toward $25,000. 
However, the growing demand among US institutional investors could offer a lifeline to traders who got nuked and possibly trigger a mild recovery. 
BTC Price Prediction: Mild Recovery Toward the $29,000 Territory 
BTC could recover slightly due to buying pressure from wealthy US institutional firms and traders looking to avoid further liquidations.
The In/Out of Money Around Price (IOMAP) data, which shows the purchase price distribution of current Shiba Inu holders, also supports this premise. 
As illustrated below, the 1.21 million addresses had bought 670,000 BTC at an average price of $28,000. If they anticipate further downswing, they could sell and trigger another pullback. 
However, if the industry-wide headwinds subside, BTC could reach $29,000. 
Still, BTC could decline toward $24,000 if the bears remain in control. However, 351,000 holders had bought 144,000 BTC at an average price of $25,400. If they remain resilient, BTC could once again rebound from that range. 
However, BTC could sink toward $24,000 if those rebound efforts fail.
Disclaimer
In line with the Trust Project guidelines, this price analysis article is for informational purposes only and should not be considered financial or investment advice. BeInCrypto is committed to accurate, unbiased reporting, but market conditions are subject to change without notice. Always conduct your own research and consult with a professional before making any financial decisions.