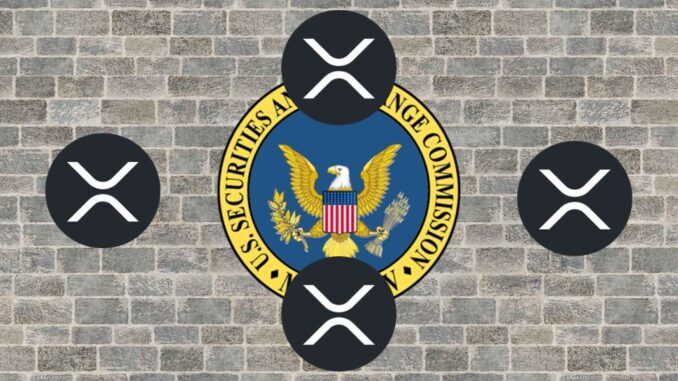 Ripple Labs is ready for a court battle with the US Securities and Exchange Commission (SEC), the company's counsel says. 
Ripple's legal team has filed a response to US Judge Analisa Torres' order that parties to the upcoming trial hearing submit dates they would not be available in the second quarter of 2024. Counsel for Brad Garlinghouse and Chris Larsen informed the judge of dates they would not be available on Tuesday.
The US Securities and Exchange Commission (SEC) has also written to the judge signaling readiness to face off with Ripple Labs in court.
SEC and Ripple comply with judge's order
Per the document filed on August 23, counsel for Ripple told Judge Torres that the defendant in the XRP case has no blackout dates throughout the said quarter. Michael K. Kellogg wrote to Judge Torres:
"On behalf of Defendants Ripple Labs, Inc., I submit this letter pursuant to the Court's Order directing that parties to notify the Court of dates they are unavailable for trial in the second quarter of 2024. …. Defendants Ripple has no blackout dates and is available for trial throughout the second quarter of 2024."
The SEC has also informed the court of the dates when it will be available for trial during. A letter to Judge Torres from the Commission states that the regulator will be ready for trial in April, May and June. However, the SEC has blackout some dates in Q2, 2024– specifically April 15-19, May 1-7 and May 27-31.
Defense lawyer and former federal prosecutor James K. Filan shared the SEC's letter to Judge Torres via X (formerly Twitter).
#XRPCommunity #SECGov v. #Ripple #XRP The SEC has informed Judge Torres of the dates it is available for trial during the second quarter of 2024 pic.twitter.com/2TAf2nOTzl

— James K. Filan 🇺🇸🇮🇪 (@FilanLaw) August 23, 2023
Ripple's XRP skyrocketed in July after Judge Torres delivered a ruling that effectively declared the cryptocurrency token not a security. While the coin has given up all the gains amid the latest crypto sell-off, sentiment across the XRP community is bullish as the Ripple vs. SEC battle moves towards an expected bullish conclusion.