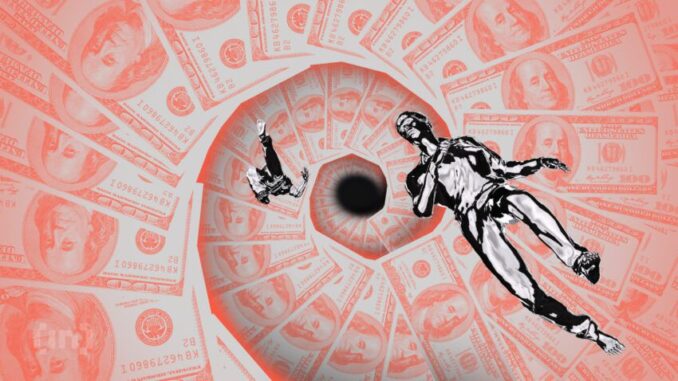 Pandemic-induced stimulus measures in the United States resulted in the central bank printing nearly 80% of all dollars in circulation since 2020. The monumental money supply surge has had severely detrimental effects on the economy. 
On August 27, macroeconomic commentary outlet The Kobeissi Letter reported that the number of dollars in circulation had jumped 375% in just three years.
Money Supply Madness
At the start of 2020, when the world was locking down due to COVID-19, there was $4 trillion in circulation. Now, there is almost $19 trillion in M1 circulation, according to the Kobeissi Letter.
Mass money printing was an effort to provide stimulus packages and money to those (pretty much everybody) who suffered when the country locked down. 
"We are paying the price for trillions of dollars that were printed seemingly overnight. Why is the Fed surprised that inflation hit a 40-year high?"
The money supply has started to decline recently. However, the economic damage appears to be done.
M2 is the Fed's estimate of the total money supply, including all the cash people have on hand and all the money deposited in checking accounts, savings accounts, and other short-term saving vehicles. M1 only counts cash and savings in notes and coins. 
The result is a major devaluation of the currency through surging prices and inflation. Today's dollar will not buy the same things a dollar five years ago did. 
Moreover, US inflation started to increase again in July to 3.2% following a year of monthly decreases. Last week, Federal Reserve chairman Jerome Powell said the central bank would continue to raise interest rates "if appropriate" as inflation remains "too high."
Meanwhile, the median US household has $7,300 in credit card debt but just $5,300 in savings.
"Inflation has made basic necessities unaffordable," said the outlet before adding, "'Free money' clearly isn't free."
"Inflation is "transitory" was arguably the Fed's worst call in history."
Global USD Transaction Peak 
Nevertheless, it is not doom and gloom for the greenback. According to data from Bloomberg, the dollar's role in international transactions is still dominant with a recent peak of 46%.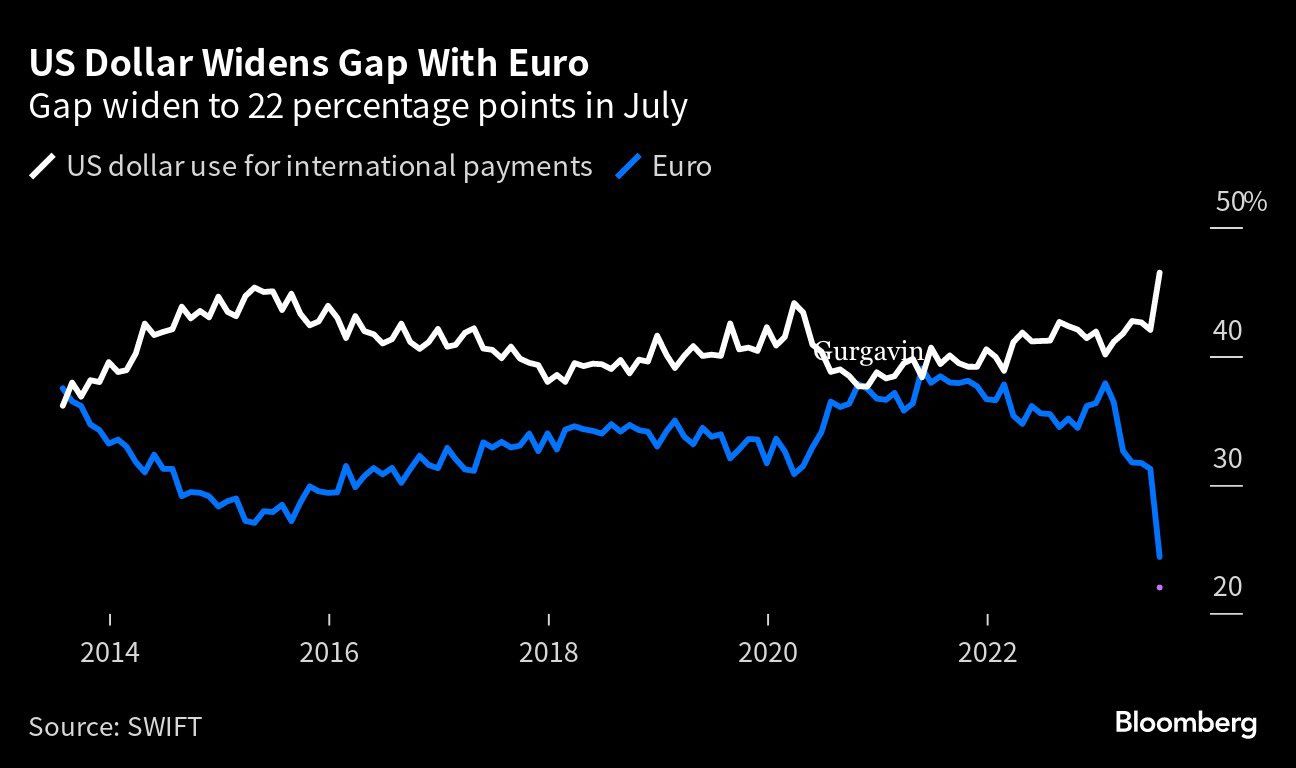 However, de-dollarization is real, and more countries are working towards conducting trade in their own currencies.
Last week, Brazil's President called for the BRICS nations to create a common currency for trade and investment. A BRICS currency "increases our payment options and reduces our vulnerabilities," he said at the time.
Disclaimer
In adherence to the Trust Project guidelines, BeInCrypto is committed to unbiased, transparent reporting. This news article aims to provide accurate, timely information. However, readers are advised to verify facts independently and consult with a professional before making any decisions based on this content.